Work Differently
Homepage (Can Do)
With business conditions changing rapidly, it's never been more critical for organizations to operate with agility and flexibility. Our platform can connect your remote teams and provide a common source of truth to keep your entire organization aligned, adapting, and moving forward through change.
Get free COVID-19 response resources
Enabling your dynamic enterprise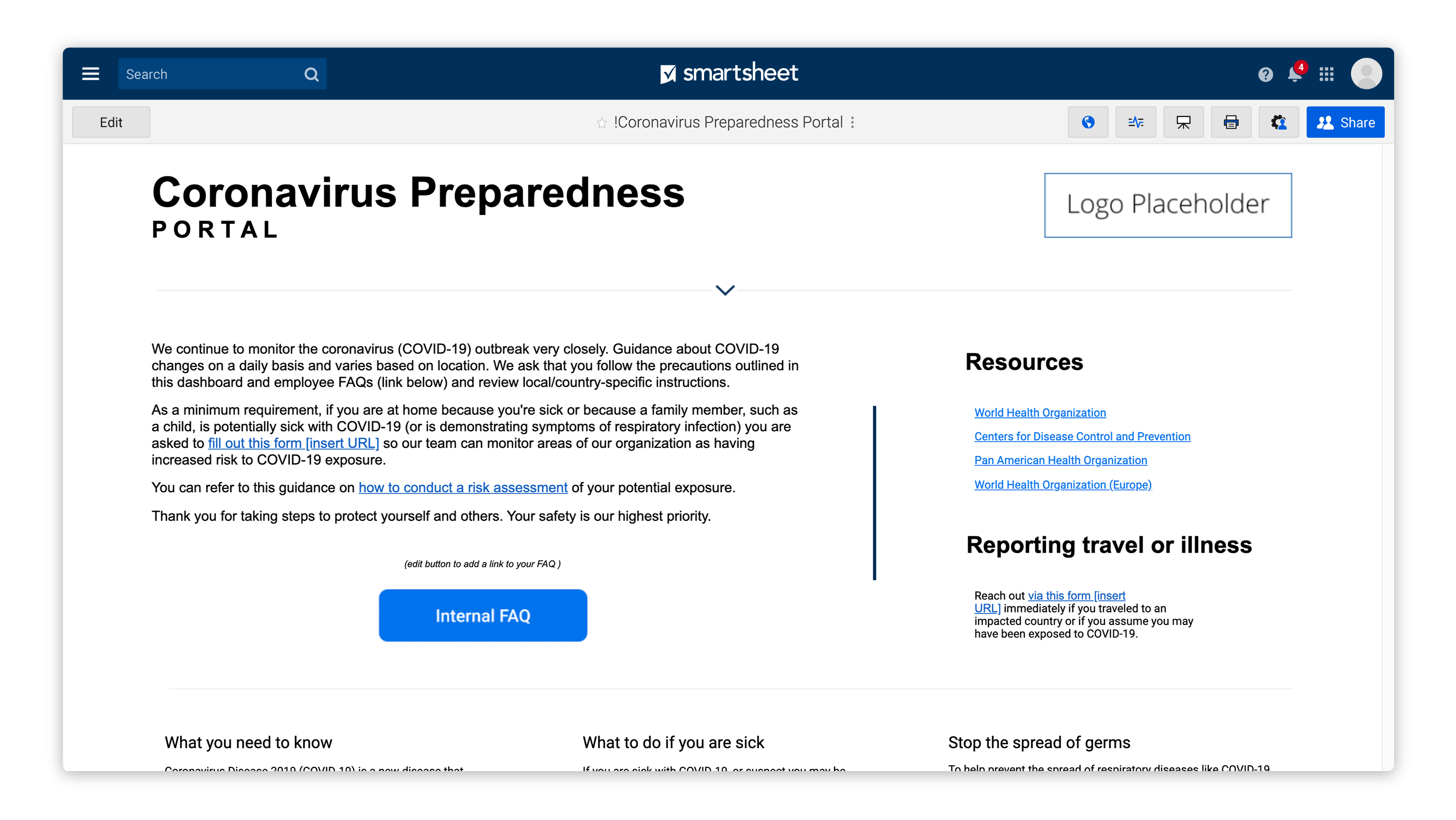 Customize a COVID-19 response portal.
Use these free templates to build your organization's coronavirus preparedness portal, rich with CDC documentation and other resources, and related sheets and forms. This template set is available both to licensed users on a Business, Enterprise, or Premier plan, and for anyone in a free trial. Note: This template set should not be considered expert guidance.
Work more effectively.
Only Smartsheet gives you the flexible platform you need to drive achievement, no matter the scale of your ambition. Our no-code platform empowers any user to easily design a solution that meets their unique needs — and adapts as needs evolve.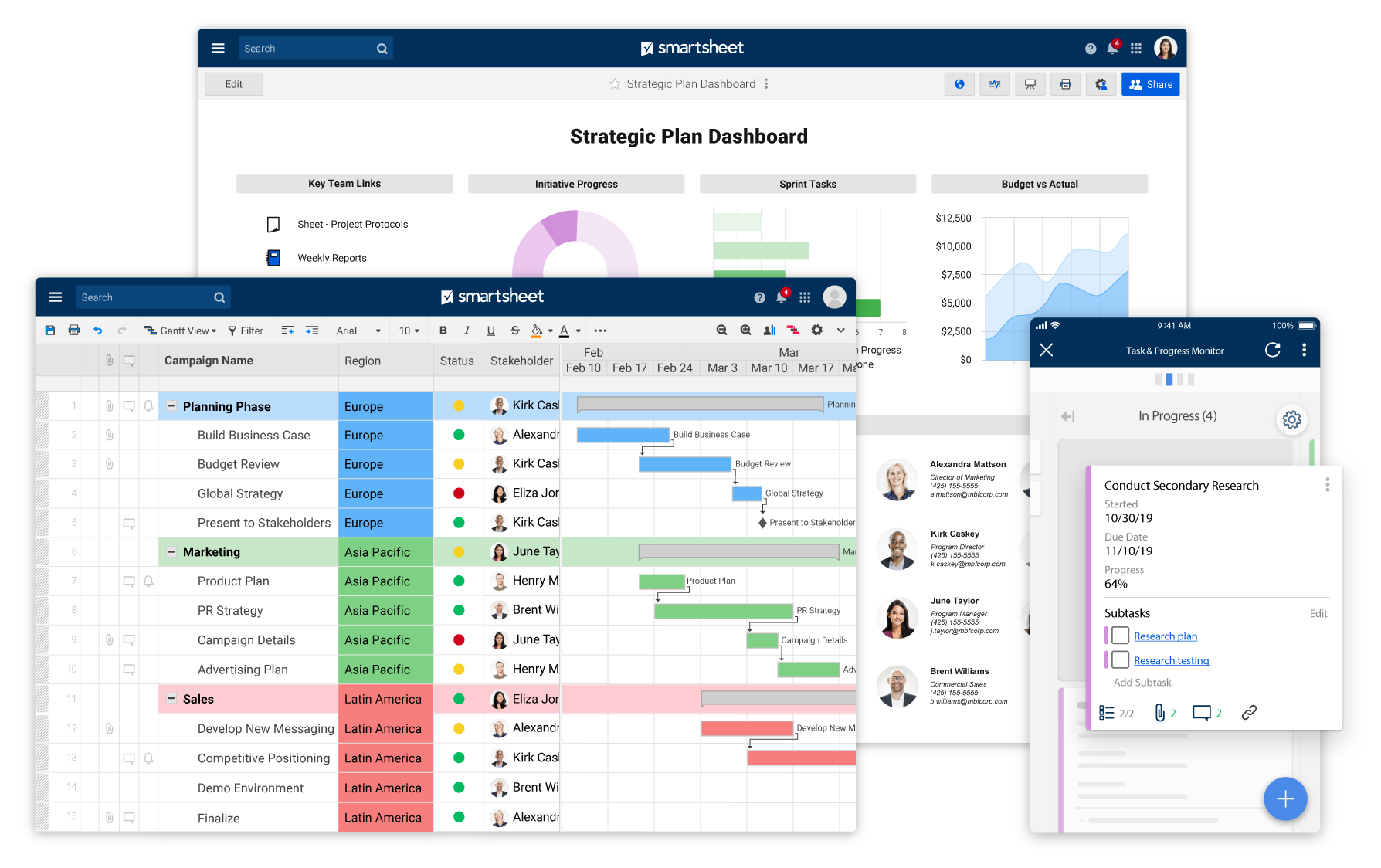 Scale fast — without fear.
Seamlessly connect and integrate your favorite tools and apps. Get real results faster with proven, pre-built solutions and templates. And rest easy knowing you're building your business on a platform with enterprise-grade security and control. 
Power your enterprise.
We understand the complex needs of today's enterprise organizations. That's why we built a flexible work execution platform that business professionals can easily use — and that is secure and extensible enough to meet or exceed the requirements of IT leaders.
Customer achievement stories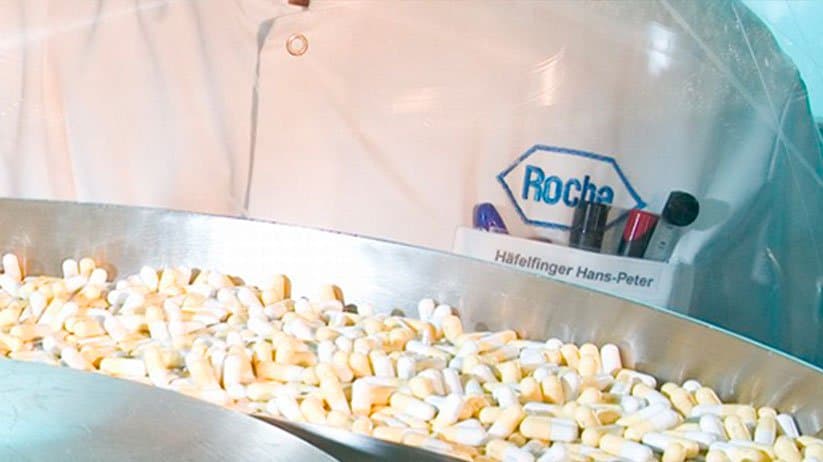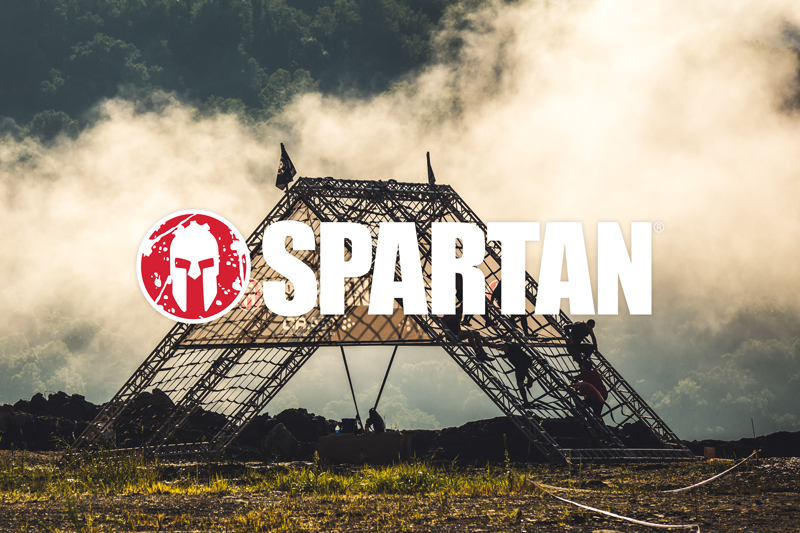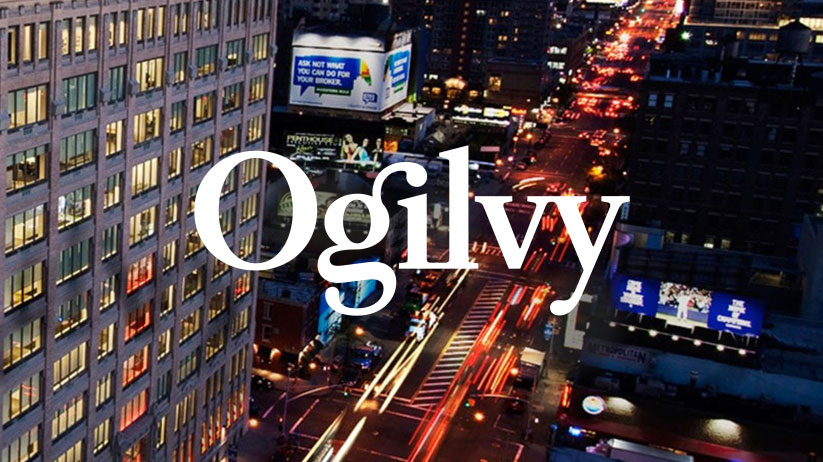 Work seamlessly.
Smartsheet provides deep integrations with your favorite enterprise tools and apps—and a growing library of free templates—so you can focus on the work that matters most, using the best tool for the job.